About This Project
Cyanotypien/Blueprints «Blue, darkly, deeply, beautifully blue»
Download Flyer
In der Ausstellung zeige ich Cyanotypien, die ich in meinem Sabbatical, Jan/Feb 2022, in Malaga gemacht habe.
Galerie > Malaga Blueprints 30 x 40 cm
Galerie > Malaga Blueprints 40 x 50 cm
Galerie > Malaga Blueprints on book pages /Plato
Galerie > Malaga Blueprints on book pages /The Good Earth
> Fischotter, Nr. 1/23 – Januar/Februar 2023, Die Zeitschrift für Männedorf (Seite 47)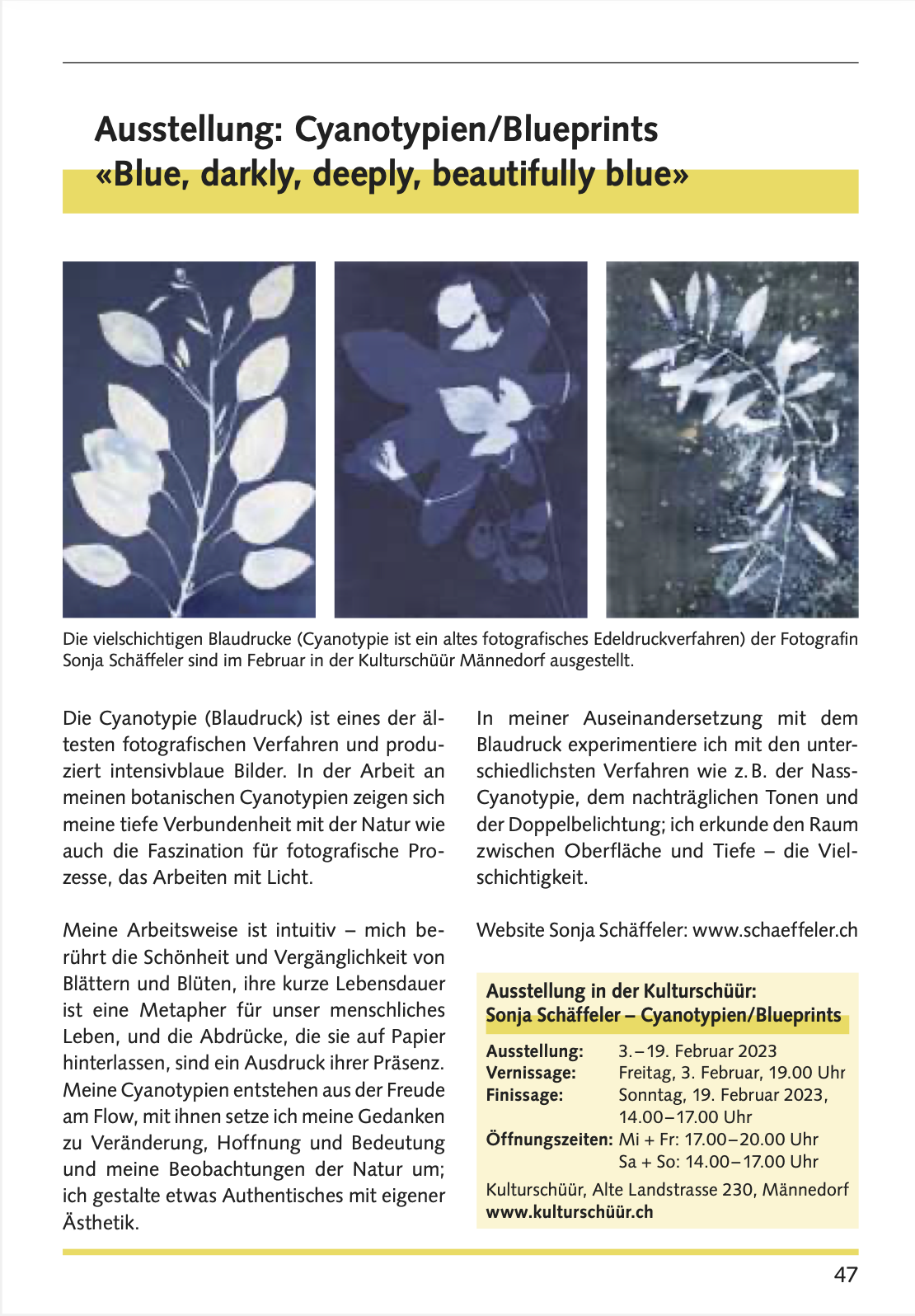 > Uetiker Blickpunkt, Freitag, 27. Januar 2023 (Seite 31)
> meileneranzeiger.ch (Agenda)
> Meilener Anzeiger, Nr. 6 | Freitag, 10. Februar 2023 (Seite 10)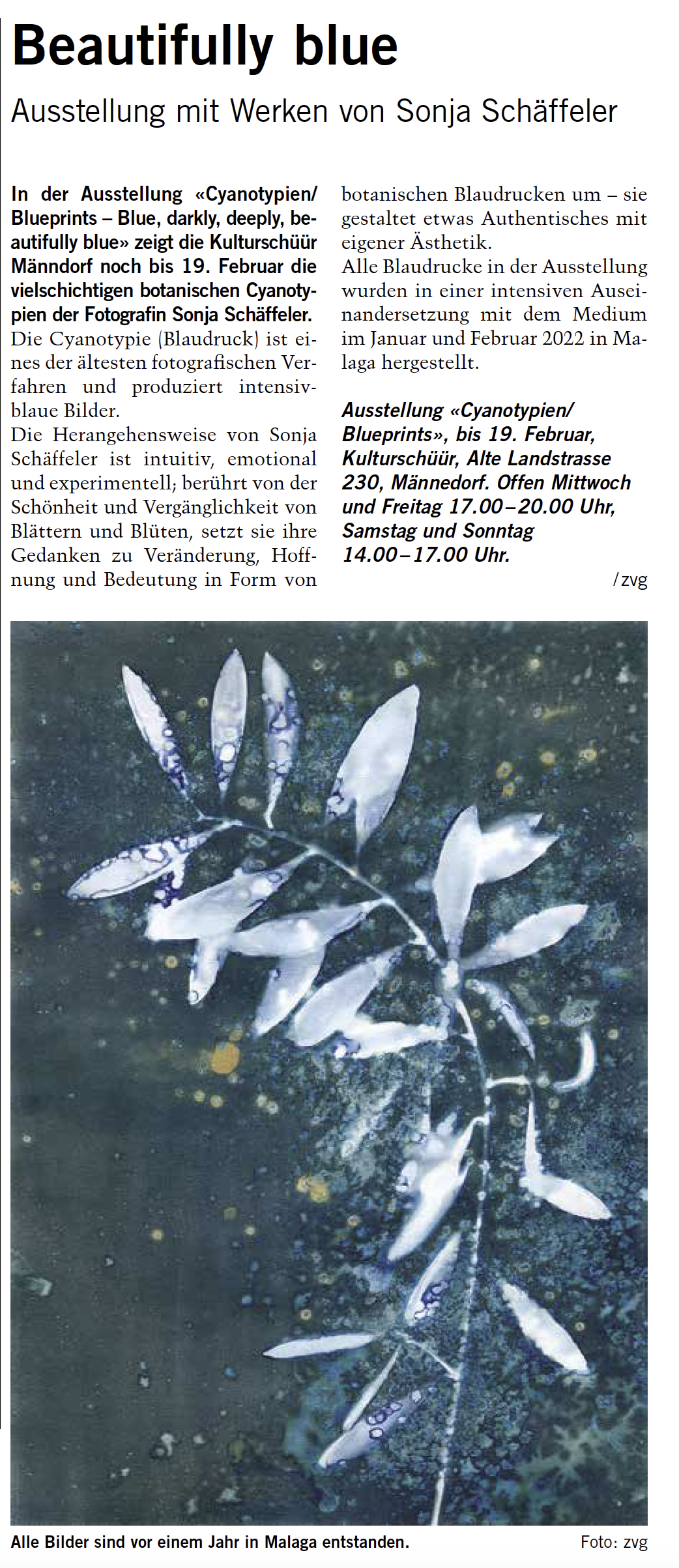 English translation of the exhibition text in the Fischotter Magazine:
Cyanotype /blueprint is one of the oldest photographic processes and produces intensive blue images. The work on my botanical blueprints shows my deep connection with nature as well as my fascination for photographic processes, working with light.
My way of working is intuitive – I'm taken by the beauty and transience of leaves and blossoms, their brief life span a metaphor for our human lives; the marks they leave on paper, a signature of their presence. These cyanotypes are the result of joyfully being in the flow – working on them is a way to process and transform my thoughts of change, hope and meaning and my observations of nature; making something authentic with its own aesthetic.
In my engagement with cyanotype I experiment with different processes such as wet cyanotype, toning afterwards and double exposure to explore the space between surface and depth – the complexity.
Kulturschüür Männedorf, Alte Landstrasse 230, 8707 Männedorf
www.kulturschüür.ch